Get ready to witness the ultimate feline showdown as we pit the African Wildcat against the Domestic Cat in the battle of the century. From their origins and physical characteristics to their hunting skills and unique behaviors, we'll explore the key differences that set these fierce competitors apart. Join us on this thrilling journey into the wild world of cats and discover who will emerge victorious in this epic battle. Get ready to choose your champion!
Physical Characteristics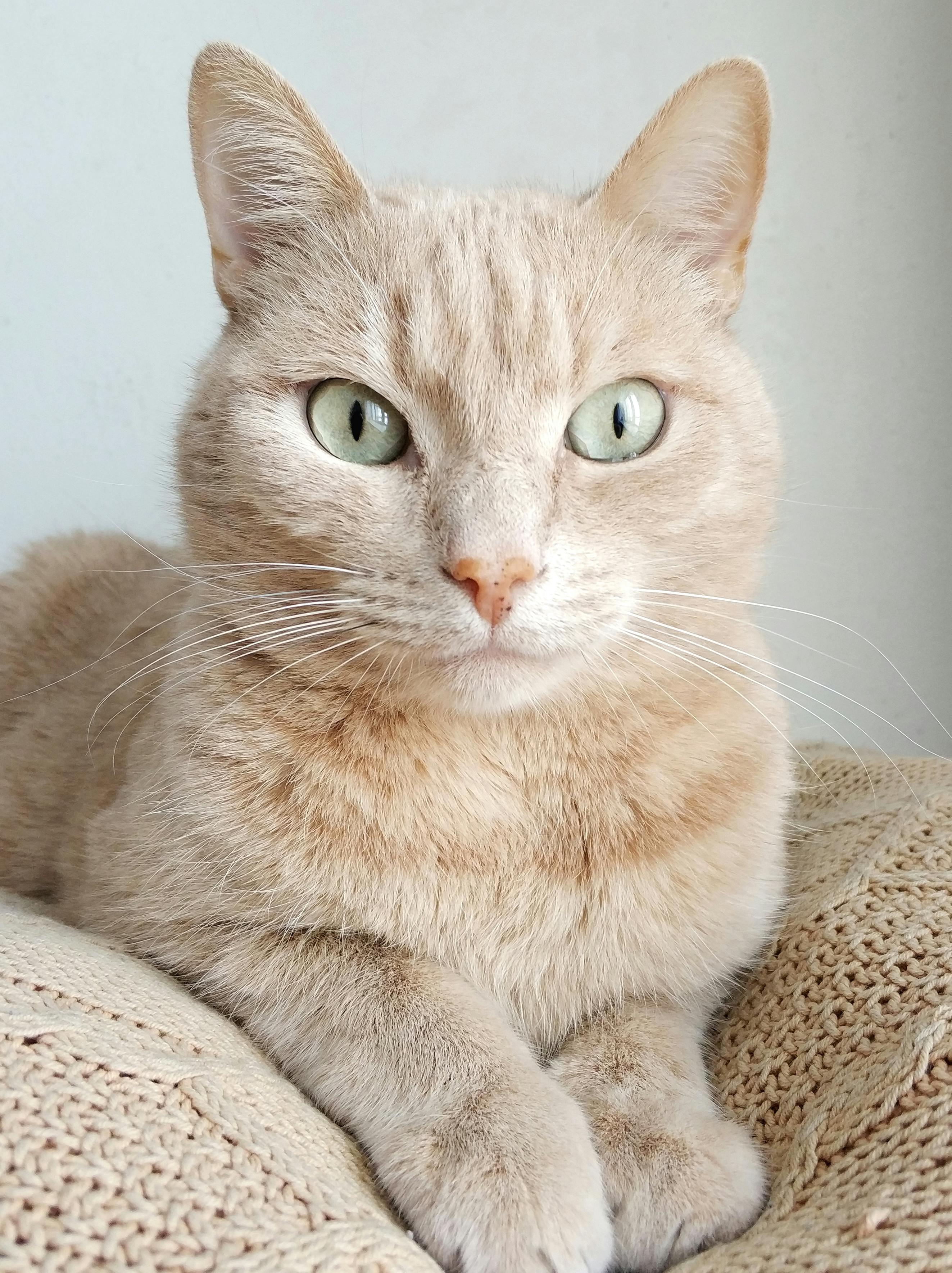 Size
The African Wildcat is a medium-sized feline, standing at around 14 to 16 inches at the shoulder and measuring up to 36 inches in length from nose to tail. They weigh between 6 to 14 pounds, with males being slightly larger than females. On the other hand, the Domestic Cat comes in various sizes due to selective breeding, but the average adult Domestic Cat stands at about 9 to 10 inches at the shoulder and measures around 18 to 20 inches in length. Domestic Cats can weigh anywhere between 7 to 25 pounds, depending on their breed and individual characteristics.
Coat Colors and Patterns
Both the African Wildcat and the Domestic Cat exhibit a wide variety of coat colors and patterns. The African Wildcat typically has a sandy, grayish-brown fur, which serves as excellent camouflage in its natural habitat. Some individuals may display faint stripes or spots, especially on their legs and tail. On the other hand, Domestic Cats exhibit an impressive range of coat colors and patterns due to centuries of selective breeding. From solid black or white to intricate tabby stripes, calico, tortoiseshell, and everything in between, the Domestic Cat truly showcases the marvels of genetic diversity.
Body Shape
The African Wildcat has a slender and athletic body, perfectly adapted for life in the wild. Their long legs are built for agility and swift movement, allowing them to chase down their prey with ease. Their torso is compact, and their sharp claws enable them to climb trees effortlessly. In contrast, Domestic Cats vary in body shape depending on their breed. Some cats, like the Siamese, have a long and lean body, while others, like the British Shorthair, have a more rounded and solid build. Despite the variations, Domestic Cats generally share a well-proportioned body that allows for grace, agility, and balance.
Ear Shape
One of the distinguishing physical features of the African Wildcat is its large, pointed ears. These prominent ears not only enhance its acute hearing, allowing it to detect the faintest sounds of its prey, but they also aid in dissipating excess body heat in the arid regions it inhabits. Conversely, Domestic Cats come in a variety of ear shapes, depending on their breed. Some cats have erect ears, while others have folded or curled ears. These variations in ear shape do not impact their hearing ability but contribute to the unique charm and character of each breed.
Tail Shape
Both the African Wildcat and the Domestic Cat possess a long tail, which plays essential roles in their lives. The African Wildcat's tail is typically long and cylindrical, with a dark tip. This serves as a visual signal during hunting, enabling them to communicate effectively with other cats. Meanwhile, Domestic Cats' tails come in various shapes, from long and straight to short and fluffy. The tail not only helps with balance and maneuverability but also serves as a communication tool, with certain tail movements conveying different moods and intentions.
Habitat and Distribution
African Wildcat
The African Wildcat primarily inhabits arid and semi-arid regions across Africa, ranging from the northern parts of the continent down to Southern Africa. They are highly adaptable and can thrive in diverse habitats, including savannas, grasslands, scrublands, and even desert areas. Due to their versatility, African Wildcats can be found in countries such as Morocco, South Africa, Egypt, and Namibia. They are excellent climbers and can be seen perched on rocky outcrops or hiding in dense vegetation.
Domestic Cat
Unlike their wild counterparts, Domestic Cats have globally widespread distribution due to their long-standing association with humans. They can be found in households and communities across every continent, with an estimated population of over 600 million worldwide. Domestic Cats have adapted to diverse environments, from city apartments to rural farms. Whether you're in the United States, Japan, Australia, or any other country, chances are, there's a Domestic Cat not too far away, enjoying the comforts and companionship provided by their human counterparts.
Diet and Hunting
African Wildcat
As skilled hunters, African Wildcats have a diet that primarily consists of small mammals such as mice, rats, and gerbils. They are also known to feed on birds, reptiles, and insects. Being opportunistic hunters, they have adapted to various habitats and can survive even in areas with limited food resources. The African Wildcat's hunting techniques involve stalking and pouncing on their prey, utilizing their excellent agility and stealth to outsmart their quarry.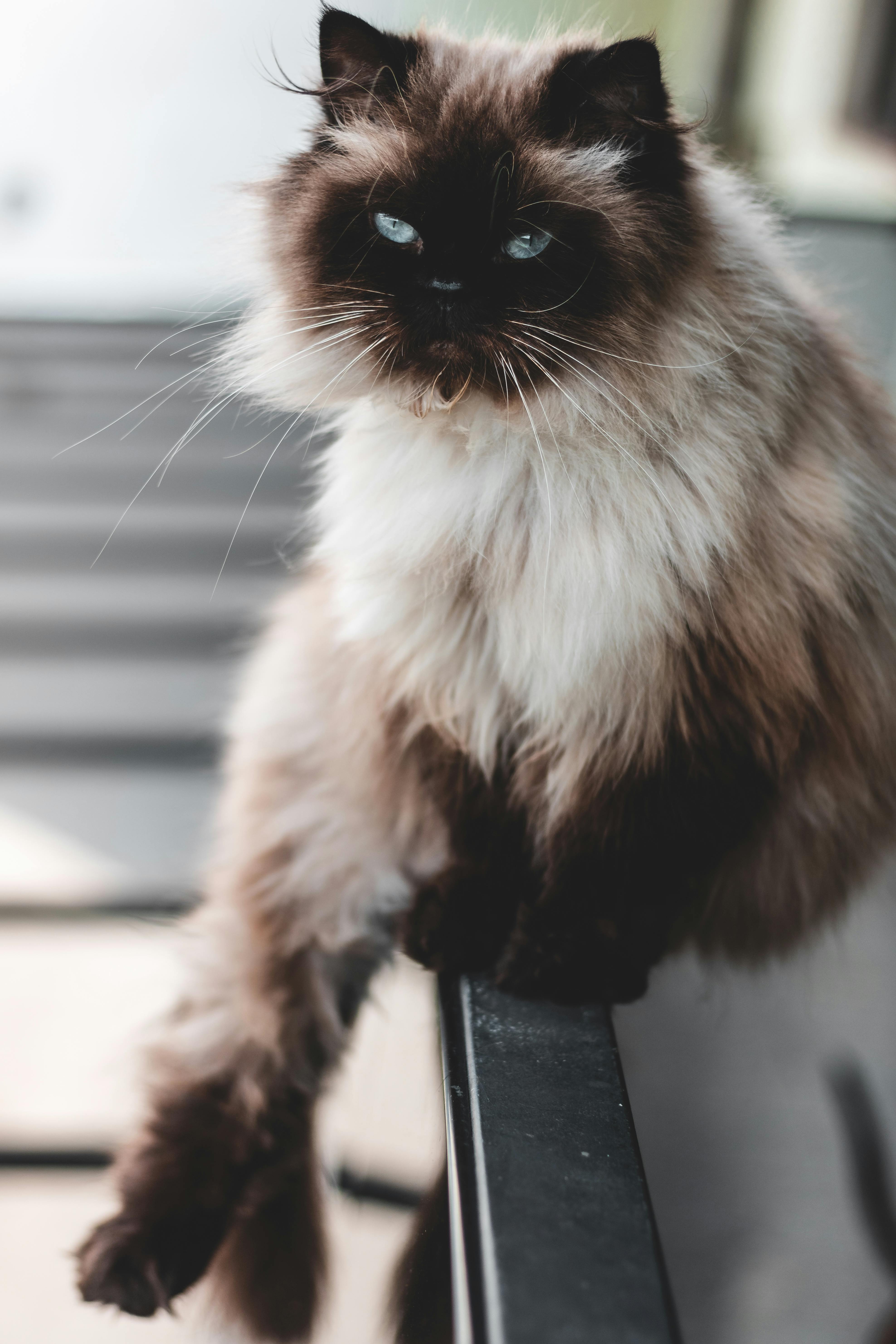 Domestic Cat
Domestic Cats, while genetically similar to African Wildcats, have experienced significant dietary changes due to their domestication and reliance on humans. Most Domestic Cats are fed a balanced diet of commercial cat food, which provides them with all the essential nutrients they need. However, their hunting instincts remain intact, and many Domestic Cats still engage in hunting behavior, whether it's chasing after a toy mouse or capturing the occasional critter that finds its way indoors.
Behavior and Social Structure
African Wildcat
African Wildcats are primarily solitary animals, only coming together to mate or temporarily shelter in dens during extreme weather conditions. They establish and fiercely defend territories, marking their boundaries with scent markings and possibly engaging in territorial disputes with other individuals. These wildcats are mostly nocturnal hunters, using their acute senses to navigate and locate prey in the dark. Their solitary nature and elusive behavior contribute to their ability to survive in challenging environments.
Domestic Cat
Domestic Cats display a range of social behaviors, from solitary to highly social, depending on their upbringing and individual personalities. Many Domestic Cats are content with solitary living, enjoying their independence and the freedom to explore their surroundings at their leisure. However, cats introduced to each other at a young age or raised in multi-cat households can form close bonds and engage in social interactions. Domestic Cats also exhibit a range of behaviors such as kneading, purring, and headbutting, which serve as forms of communication and social bonding with their human companions.
Reproduction and Life Cycle
African Wildcat
In the wild, African Wildcats typically breed once a year, with mating occurring between January and March. The females give birth to a litter of kittens after a gestation period of about 63 days. The kittens are born blind and helpless, relying solely on their mother for nourishment and protection. At around 6 to 10 weeks old, the kittens start learning hunting techniques from their mother and gradually become independent around 6 months of age.
Domestic Cat
Domestic Cats can breed throughout the year, with indoor cats potentially capable of breeding all year round due to controlled environments. The gestation period for Domestic Cats is around 63 to 65 days, similar to their wild counterparts. The number of kittens per litter can vary but typically ranges from 3 to 5. Domestic Cat mothers provide care and guidance to their kittens, ensuring they learn essential skills like litter box usage and socialization. As the kittens grow, they become more playful and curious, developing their individual personalities.
Communication
African Wildcat
African Wildcats communicate through a variety of vocalizations, body movements, and scent markings. They produce sounds like hisses, growls, and spitting to establish dominance or warn off potential threats. Visual cues, such as raised fur or arching backs, also communicate their mood and intentions to other cats. Scent marking plays a crucial role in communication, with wildcats using urine, feces, and glands on their faces and paws to establish territory and attract mates.
Domestic Cat
Domestic Cats also employ a mix of vocalizations, body language, and scent marking to communicate with their feline and human counterparts. Meowing is one of their primary vocalizations, often used to seek attention or express their needs. Purring, on the other hand, is typically associated with contentment and can also serve as a way to comfort themselves or others. Domestic Cats use various body postures, such as rubbing against objects or the "Halloween cat" pose, to communicate their affection and territorial boundaries. They also mark their territory with rubbing, scratching, and urine spraying behaviors.
Predators and Threats
African Wildcat
In the wild, African Wildcats face several threats from larger predators such as hyenas, jackals, and African wild dogs. These predators pose a threat to both adult cats and their young kittens. Additionally, habitat loss, due to human encroachment and urbanization, has reduced the wildcat's natural habitat and increased their vulnerability to predation. Illegal hunting and trapping for their fur also contribute to the decline of African Wildcat populations.
Domestic Cat
Domestic Cats, particularly those that venture outdoors, face various threats from other animals, such as dogs, coyotes, and larger predatory birds like owls and hawks. Additionally, busy roadways and speeding vehicles pose a significant danger to free-roaming cats. While responsible pet ownership and keeping cats indoors can mitigate these risks, it's important to be aware of the potential threats our feline companions may encounter.
Conservation Status
African Wildcat
The African Wildcat is currently listed as "Least Concern" by the International Union for Conservation of Nature (IUCN). However, despite this categorization, ongoing efforts are necessary to protect their habitat from further degradation caused by human activities. Strict regulations against illegal hunting and trapping are also crucial to ensure the survival and well-being of African Wildcats.
Domestic Cat
As a domesticated species, the conservation status of Domestic Cats is not a primary concern. Instead, the focus is on responsible pet ownership, including spaying and neutering to prevent overpopulation. This helps to reduce the strain on animal shelters and promotes individual cat welfare while minimizing negative impacts on wildlife.
Interactions with Humans
African Wildcat
Given their elusive nature, African Wildcats have limited direct interactions with humans. However, there have been instances where African Wildcats have been used in breeding programs to create hybrid breeds. Moreover, human encroachment into their natural habitats and the conversion of land for agricultural purposes have resulted in increased contact between African Wildcats and humans, often leading to conflicts over resources.
Domestic Cat
Domestic Cats, as pets, have been an integral part of human civilization for thousands of years. They have provided companionship, comfort, and pest control services to humans, making them highly valued and cherished members of many households. The interactions between Domestic Cats and humans are characterized by mutual affection, trust, and a deep bond that has been cultivated over centuries.
Ownership and Domestication
African Wildcat
African Wildcats are not commonly kept as pets, primarily due to their wild nature and specialized needs. As wild animals, they require vast territories to roam, opportunities for hunting and stimulation, and a lifestyle that aligns with their natural instincts. Attempting to keep African Wildcats as pets would not only be challenging but would also deprive them of the freedom and environmental enrichment they require for their physical and psychological well-being.
Domestic Cat
The Domestic Cat, as we know it today, has undergone centuries of domestication. They have been selectively bred for specific traits and characteristics that suit human preferences and living conditions. Unlike their wild ancestors, Domestic Cats have not only adapted to living with humans but have also developed a strong bond with their human companions. As responsible pet owners, it is our duty to provide them with a safe and enriching environment, fulfill their physical and emotional needs, and ensure their well-being throughout their lives.
In conclusion, while the African Wildcat and the Domestic Cat share a common ancestor, they have diverged in many ways due to selective breeding and adaptation to different environments. The African Wildcat thrives in the wild, exhibiting remarkable physical and behavioral adaptations, while the Domestic Cat has become an integral part of human lives, bringing companionship, joy, and warmth to our households. Regardless of their differences, both cats deserve our respect, protection, and responsible care to ensure their continued existence and welfare.